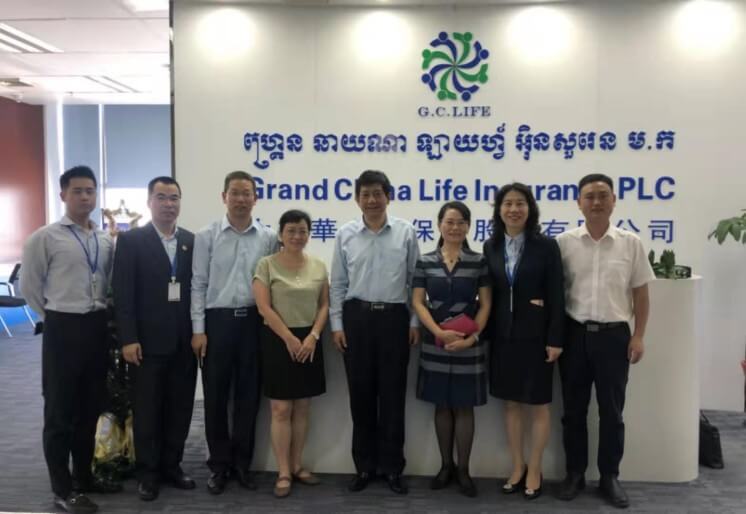 [News Brief] Leaders from the Overseas Chinese Federation of Hunan Province Visits
On 15 December 2019, three leaders from the Overseas Chinese Federation of Hunan Province including the Secretary General Xiang Guo Rong, Chairman of the University of South China Professor Li Yu Qiong, and Director Jiang Tao makes a visit to Grand China Life Insurance PLC. to conduct overseas market research. CEO Yu Li Qun led senior executives of the company to warmly welcome the Secretary General and his delegation and they had a cordial exchange.
Mr. Yu briefed the leaders about the company's development status, future plans and development goals, as well as the insurance market in Cambodia. At the same time, he also reported to the Secretary General about some practical difficulties and obstacles encountered by the company and expressed the hope that the two governments could strengthen exchanges and communication between their counterparts and jointly create a better business environment and condition.
Secretary General Xiang expresses her appreciation on the achievements of Grand China life Insurance PLC. in Cambodia and her willingness to report and appeal to relevant departments and leaders about the difficulties and problems that the company has reported, so as to contribute to the development of Chinese-funded enterprises in Cambodia. She also hopes that the company can integrate into the local culture, handle the relationship with the local government and people as well and make greater contributions to the friendly exchanges between China and Cambodia.