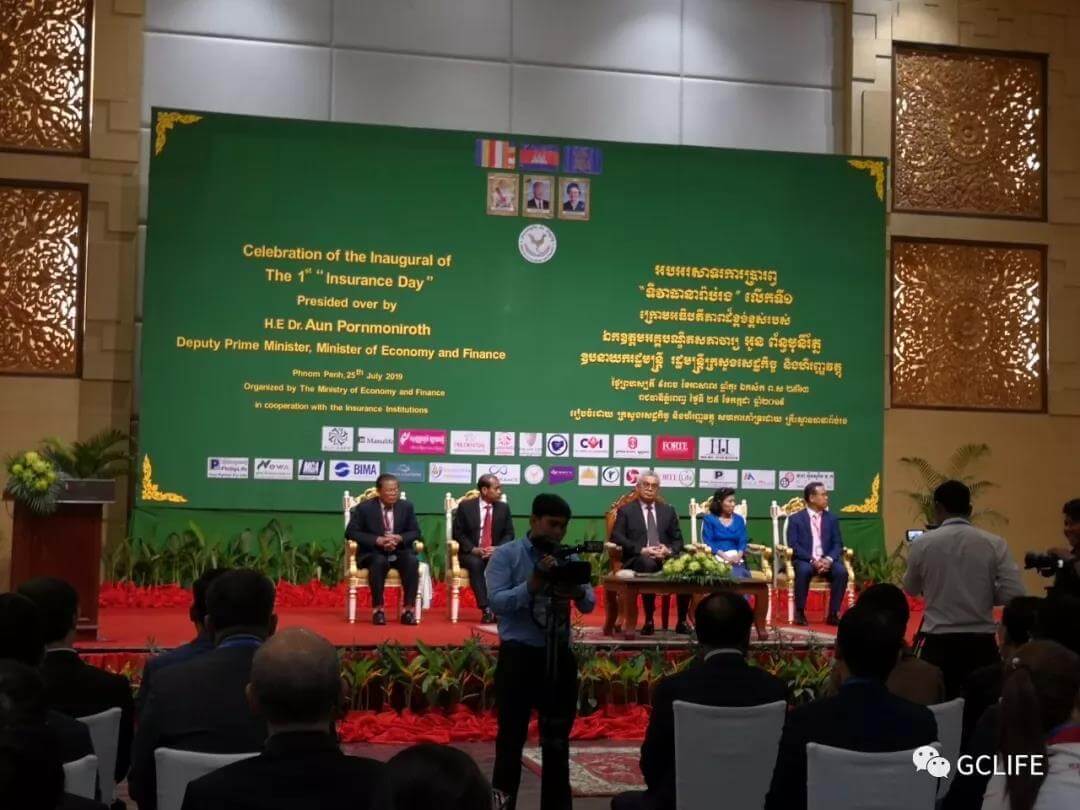 The First Insurance Day In Cambodia
The first Insurance Day in Cambodia was held on 25th July 2019. Our Company actively participated in the conference and the exhibition organized by the Ministry of Economy and Finance. During the event, H.E. Akka Pundit Sapheacha Aun Pornmoniroth, Deputy Prime Minister, Minister of Economy and Finance of Cambodia came to visit our booth. He praised our Company's unique booth design and employees' good spirits and took photos with some of our executives and employee representatives. Our CEO Yu Liqun was also interviewed by the media at the event.
Our exhibition was full of Chinese elements with the theme of 'Technology Leads to the Future'. Our Company used an intelligent 3D holographic projection imaging rendering to show our Company culture, brand image, and quick service system to the public. This attracted a lot of attendees to come visit our booth and they took pictures of our unique design booth that emphasized Chinese elements and excellent service. In addition, we also succeeded in introducing our products which attendees purchased at the event. This event greatly enhanced our employees' confidence in the industry and their happiness in choosing G.C. LIFE.