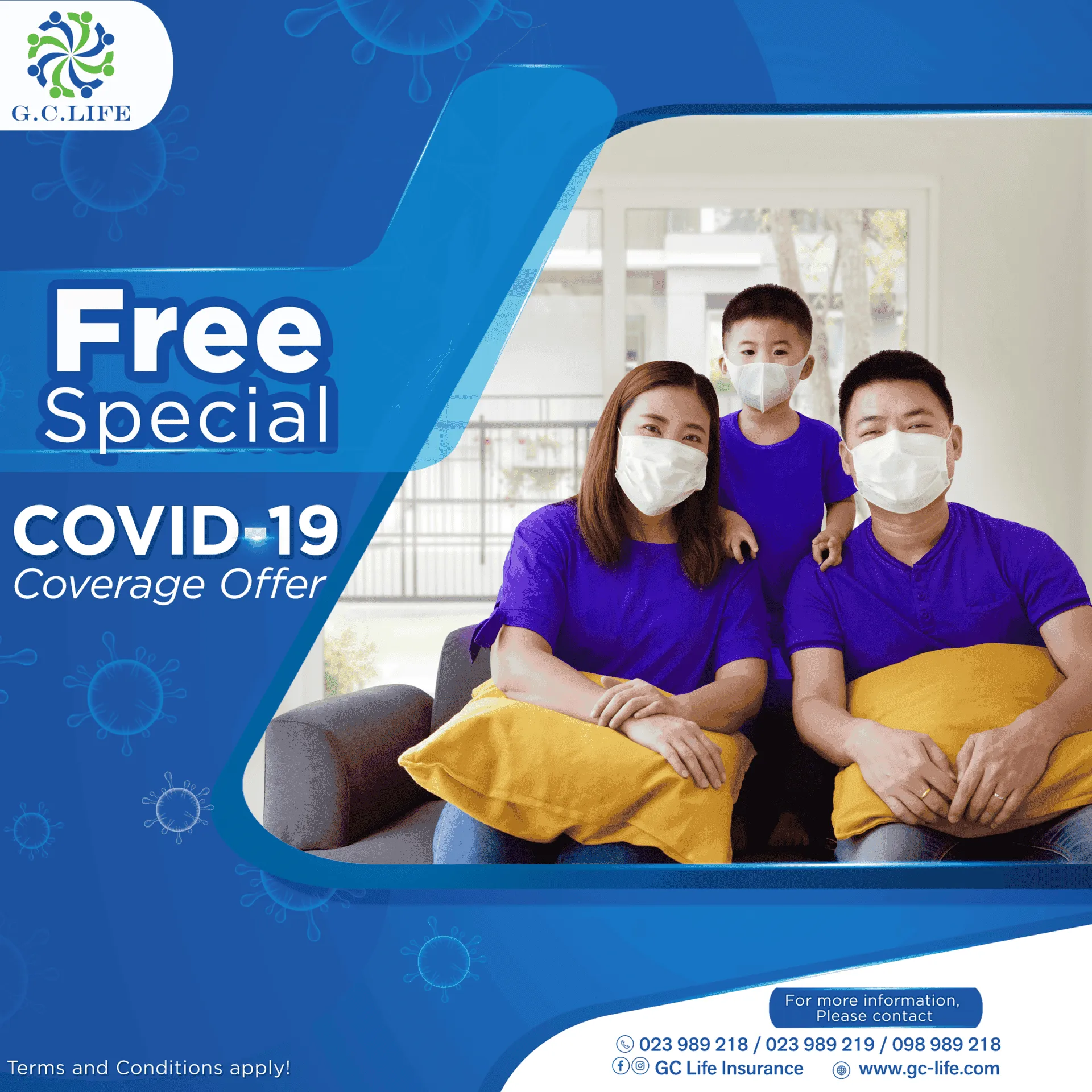 Special COVID-19 Coverage Offer for Individual Life Policy
Details on Special COVID-19 Coverage* are as follows:
Period of Offer: new policies issued between 1st October 2021 to 31st December 2021
Period of Coverage: ninety (90) days from policy risk commencement date
Applicable Products: all new and existing products, except 1-year term individual and group products
Waiting Period: fourteen (14) days starting from the policy risk commencement date
Premium: no additional charge
Eligibility: Insured with policies issued within the Period of Offer
Benefit: Additional death benefit of 60% of the Sum Insured (Death Due to Illness) or US$6,000, whichever is lower, is payable due to death from COVID-19
*Terms and Conditions:
This special COVID-19 coverage benefit is a one-time payment per Insured regardless of the number of in-force policies. In case the Insured has more than one (1) policy, the policy with the highest amount of benefit shall be payable.
In order to be eligible for this special COVID-19 coverage, the policy must be in-force at the time of death.
This special COVID-19 coverage is only applicable for death due to COVID-19 within Cambodia during the Period of Coverage and after passing the Waiting Period. Supporting documents issued by the Ministry of Health (MoH) and/or relevant authorities in Cambodia is required.
This special COVID-19 coverage will be deemed invalid in the case that the Insured defies the government ban for traveling or visiting a specific area of Cambodia which is restricted due to a COVID-19 outbreak.
This special COVID-19 coverage is not applicable to any Insured who have been diagnosed with COVID-19 prior to the submission of the insurance application to GC Life.
No additional document or endorsement to the insurance contract shall be issued for this special COVID-19 coverage.
Within thirty (30) days after the death of the Insured due to COVID-19, the Insured's legal representative shall notify GC Life and submit a claim application together with supporting documents including but not limited to the COVID-19 positive test result and death certificate evidencing death is due to COVID-19 issued by the MoH and/or relevant authority.
GC Life reserves the right to amend these Terms and Conditions at the Company's sole discretion without any prior notice.